solar farm dryer

Solar Air Collector
This small solar dryer is intended for the small landholder or a family. With a capacity of 40 - 60 kg of sliced wet fruit or vegetables, depending on type of fruit and numerous other factors , this dryer is ideal for high-quality natural preservation in a micro-enterprise setting. multiple units provide a significant commercial volume at a combined cost which remains economical and substantially lower than large commercial solar dryers.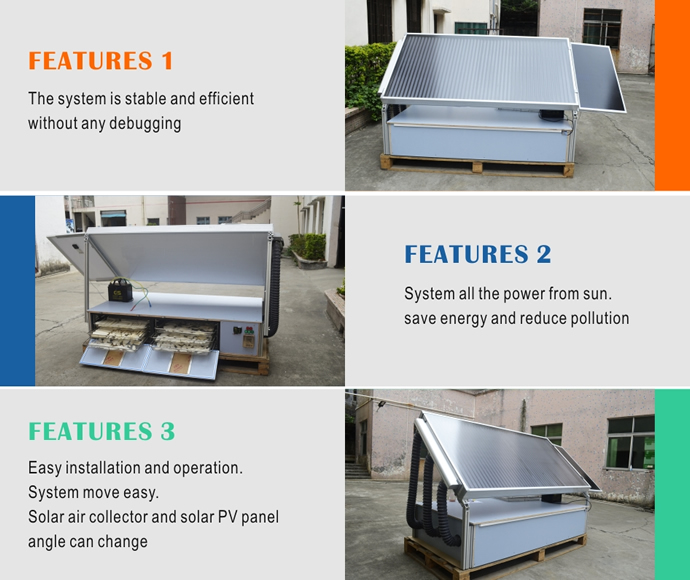 Features
The Small-Farm model has three main features which enhance drying speed and efficiency. This compact configuration provides for:
• Horizontal airflow across the food is proven superior versus vertical airflow.
• Solar air collector tilts to accommodate any latitude or season.
• Entire dryer can swivel on a fixed table so operator can rotate unit to track the sun.  
Large commercial dryers, or their solar air collectors, are unable to be rotated during the day to track the sun. This limitation also favors multiple small units.
Advantage of solar air collector
Solar air collector is a specific collector developed by Dryfree solar from 2009.Different from the traditional solar collector using the water as the heat transfer fluid, solar air collector heats the air directly by using the air as heat transfer medium. Air drawn through the system absorbs the collector's heating,rising in temperature by as much as required temperature, and then the warm air returns to the drying chamber for the drying operation, or passes into the living room for heating. Solar air collector can be widely used in industrial and agricultural drying and spacing heating, etc.
Product details
TECHNICAL SPECIFICATIONS
Technical datasheet of solar farm dryer

Qty. of trays:
16 pcs stainless steel
Size of tray:
640*460mm
Drying area:
total tray surface = approx 5 sq.M
Cabinet construction:
Painted plywood with steel supports and top
PhotoVoltaic Panel :
100 Watts with charge controller
Battery :
deep cycle automotive type (optional)
Fan :
5 DC fans,12V, 0.65A
Glazing Material :
tempered / textured solar glass
Solar collector : 
corrugated and painted steel with aluminum frame
Solar collector adjustable angle range:
30 to 40 degrees
Size:
1050*2500*1060(H)
Packing size: 
2 packages, 1900*1100*500MM, 2040*110*1150MM ; 2CBM; 220kg
Application
The solar family dryer is widely used in dehydrate field of food,such as vegetables,fruit,herbs etc.So this dryer can be a solar dryer or Solar Fruit Dryer.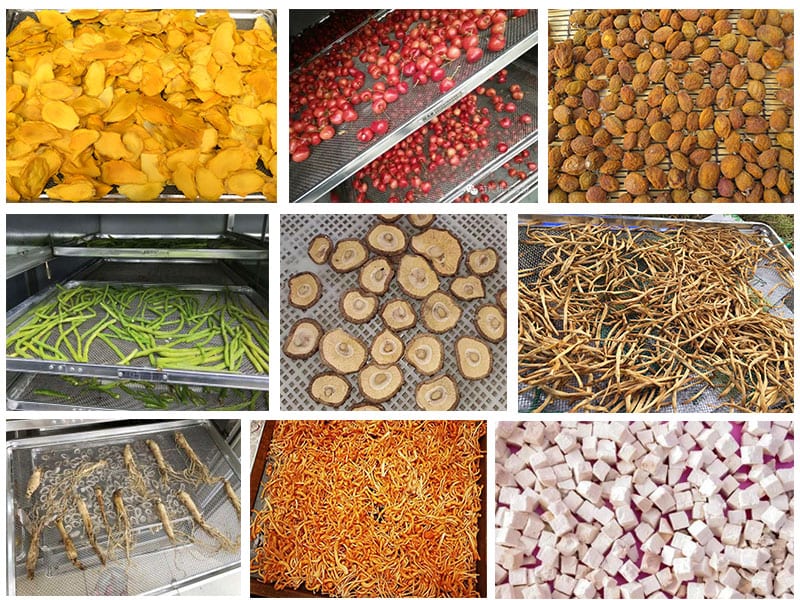 Project photos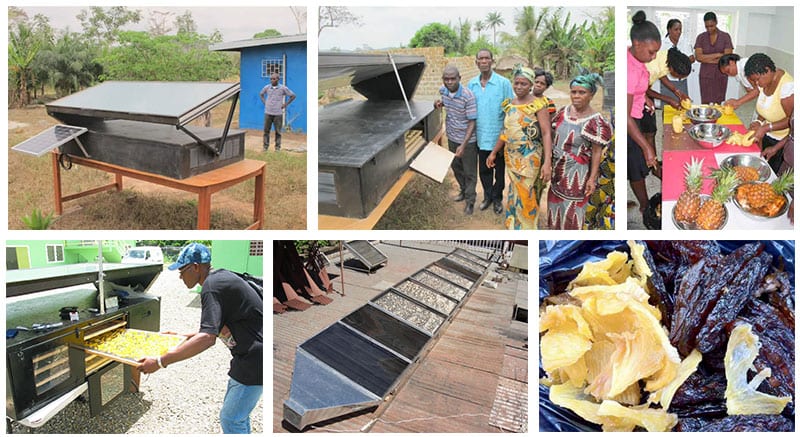 Workers with St. Lucia Ministry of Agriculture during FAO-sponsored dryfree trials in early 2011.As a result of these trials,they requested 5 additional units.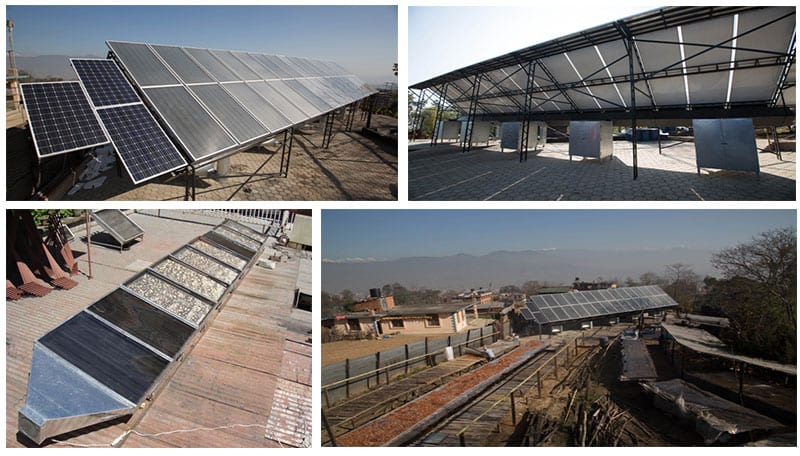 Show video