Flower Dry With Water Recovery System
The dryer with water recovery system has special design to keep natural color for dried products.At same time,assuring the product quality to past lab test with green-food standard.The water recovery system can recover about 40% more or less essential oil.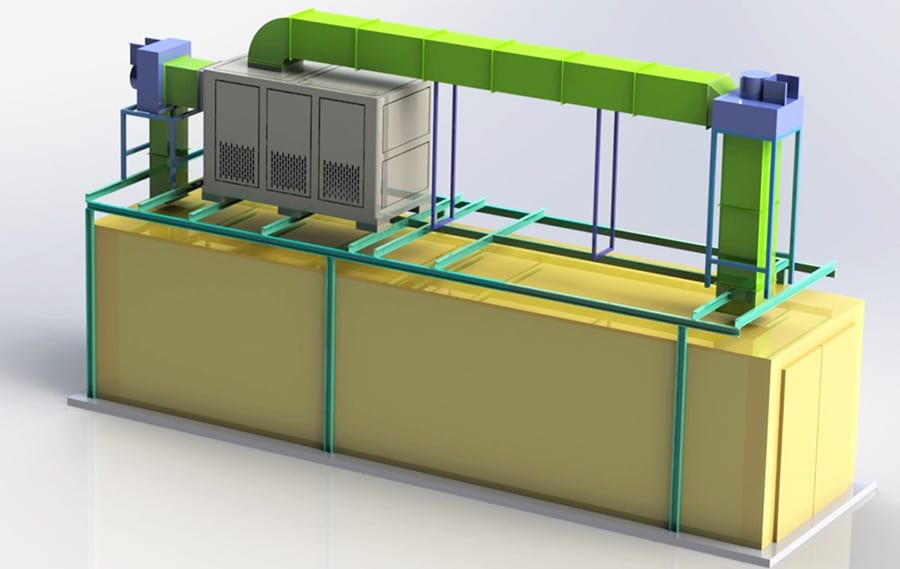 Features​
1.Equipment per unit processing capacity in 600-700kg of flowers.
2.The processing time of each device is controlled within 18hours.
3.The drying temperature of the equipment should be adjusted flexible between 30degrees and 65degrees,and the temperature should be accurately controlled.
4.The whole hot air circulation system of the equipment should be designed scientifically to ensure that the drying material in uniform and has no dead angle.
5.The hot gas produced by the equipment during the processing and drying process with active components should be condensed out in a timely manner.Direct contact with the condensing liquid(cell liquid)requires the use of 304stainless steel material(including a recovery tray,a diversion pipe,storage tanks,etc.)to ensure that condensed liquids are not contaminated.
6.The cooling water temperature of circulating cooling water used in the condenser is below 15degrees,the humidity of the wet gas entering the condenser is about 50degrees and the humidity is more than 70%.The humidity of the gas after condensation is required to be reduced to about 40%.The water yield ratio of fresh flowers is about 40%.
Product details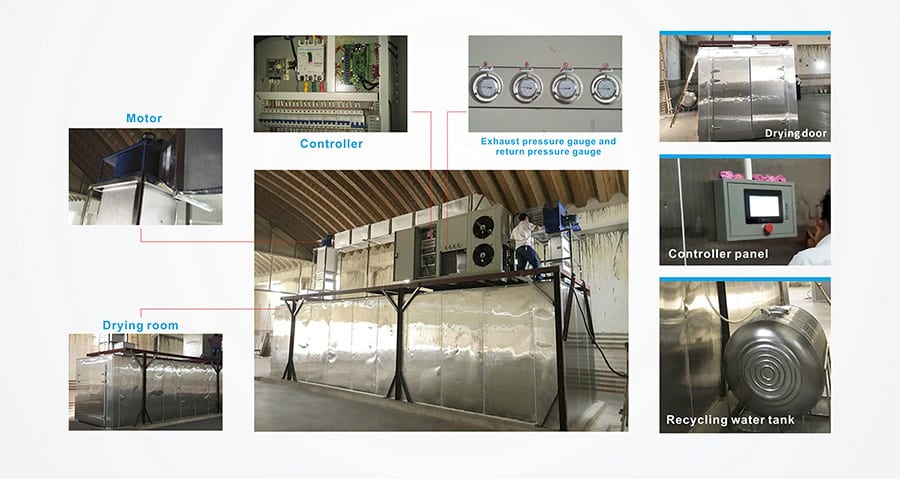 TECHNICAL SPECIFICATIONS​
Item 
High temperature with dehumidity integrated heat pump dry machine
Mode
DF/HP-12/R 
Power source type
380V /3N-/50HZ
compressor
Input power
12HP
Brand
valley wheel from America
Type
Closed vortex compressor
Evaporator
Hydrophilic aluminum foil sleeve
Condenser
Hydrophilic aluminum foil sleeve
Rated heat
KW
36
Rated current
A
18
Maximum temperature/rated temperature
℃
85/80
 refrigerant filling volume
KG
4.5*2
Ambient temperature condition
℃
-60
Size
Heat pump host(mm)
2500*1400*1500
Heat pump vice machine(mm)
/
Equipment weight
KG
500
Noise
Db(A)
55
Exhaust maximum temperature
℃
115
Exhaust side pressure
Mpa
≦2.35
backpressure
Mpa
≧0.05
Axial flow fan
Power(KW)
0.75*1/1.1*1
Specification
380V /3N-/F500
Air volume(M3)
10000-15000
Waterproof level
I
Type of electric shock protection
IP*4
Size of brass joint
/
Standard accessories
Instruction/warranty card/certificate
Application
The dryer with water recovery system can be used to dry flowers,special vegetables and herbs.
(1)Flowers:such as rose, chrysanthemum,Lavender,Jasmine,etc.
(2)Special vegetables:Such as day lily, lotus leaf, mint leaf,etc.
(3)Herbs:poria cocos,caulis dendrobi,ginseng,etc.

Project photos
Rose drying in Bulgaria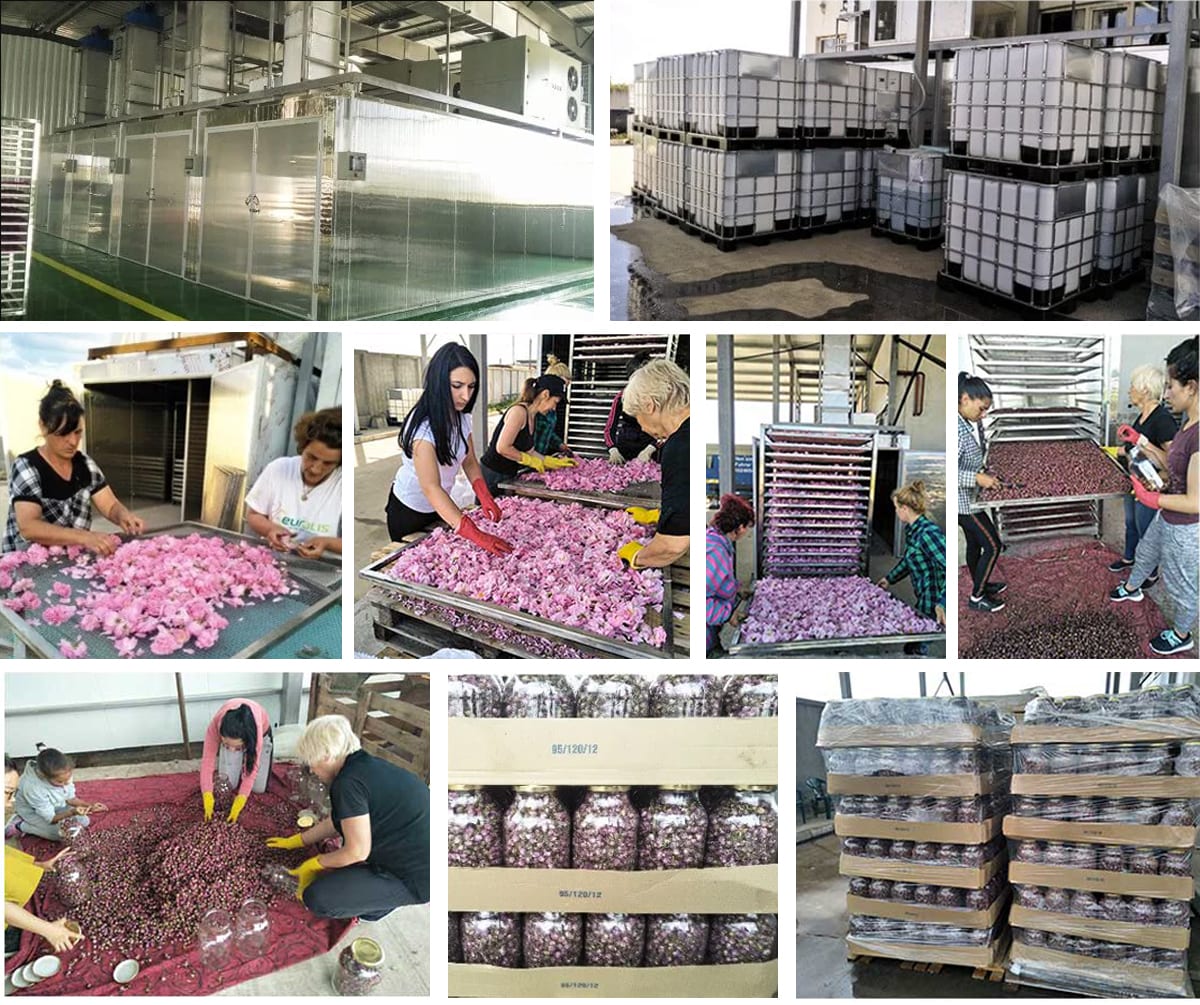 Chrysanthemum drying in Guizhou

DRYFREE Dried rose flower machine